Smart Label Solutions™ is a world leading
e-paper

application provider.
Smart Label Solutions Inc., a proud Canadian company, is a world leading e-paper application provider and a key business of Printers Plus Inc., which has been in the label business for over 32 years. As an innovator in leveraging technology for digital transformation, Smart Label Solutions™ helps businesses large and small improve operations, management, and the consumer experience through e-paper technology. Our clients come from different industries, and as a solution driven and service minded company, we work interactively with them on every project to ensure every challenge is considered.
Smart Label Solutions™ is an electronic shelf label (ESL)
solutions

provider.
We take a wholistic approach to our work; our electronic shelf label solution is individualized to every retail store we work with and what would work best.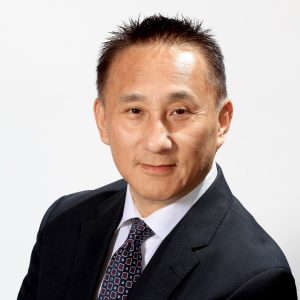 Daoping Bao — CEO & President
Ivan Pak — Chief Development Officer
Rita Gao — Chief Financial Officer
Linda Peng — Director of Marketing & Sales
Neil Kirk — Director of Production
Daoping Bao is the former chairman and CEO of a Nasdaq listed company, a social activist, one of the pioneers of online payment, and the curator of the world's first and only simulated dinosaur exhibition. He came to Canada in 1985 and graduated from Emily Carr University of Art and Design. Passionate about public service, he participated in the reconstruction of the Vancouver Dragon Boat Festival in 1991, and planned and organized large-scale social events such as the "Pacific Athletics World Cup" in 2005.

Daoping Bao has more than 30 years of creative entrepreneurial experience, and has been involved in various multinational projects and business activities in North America and Asia. As the co-founder and chairman of the elite club, Daoping Bao hopes to pass on his experience to young people and lead them to contribute their talents and strengths to the development of Canada.
Wei Shao is the national practice group co-leader for the Canada China Country Collaboration group and specializes in international business transactions focusing on China. He has extensive experience in mergers and acquisitions, corporate and project financing, cross-border counseling, and general corporate and commercial transactions.
Mark Marissen — Business Strategy Advisor
Mark Allan Marissen is a Canadian political strategist and principal of Burrard Strategy Inc., a strategic communications and public affairs company he founded in 1998. Marissen is also a senior advisor to McMillan Vantage Policy Group, affiliated with McMillan LLP, a Canadian business law firm.
Dr. Youngsoo Kim — Corporation Development Advisor
Dr. Youngsoo Kim advises various governments and senior management of numerous Korean firms including Hyundai, Gold Star, and Samsung. He is the former CEO of Mutsumi Enterprises Canada Corp. and Vice President of Toshin Butsuryu (Toyota Automobile Group Japan).
Bill Zhuo — Investment Acquisitions Advisor
Bill Zhuo is currently the chairman and CEO of Ginkgo Capital, the chairman of NA Incubator, and the founding partner of Canaan Capital Xavaav Capital VCC; he has been involved in 37 unique investment cases and three NASDAQ SPAC listed M&A companies: one with a successful IPO and having acquired another company, one in the process of an IPO ($50M USD), and one with a successful IPO and in process of mergers and acquisitions.
Nicholas Ward — Technology & Software Engineering Advisor
Nicholas Ward is a tech enthusiast and insatiable learner. He built more than 300 websites and full-stack sets of services for SMB and corporate clients ranging from insurance and health/wellness companies to e-commerce and oil and gas companies and is a self-taught programmer with expert competency in Java, Kotlin, Laravel, Phalcon, PHP, Javascript, Svelt, Ktor, Spring, React, Vue, HTML/(S)CSS, Python, and Go, functional competency in C, C++, C#, Swift, and Basic competency in Dust, Scala, Ruby, Rus, and Matlab. Hands-on knowledge of MySQL, PostgreSQL, MongoDB, MariaDB, and Redis.
Unlock Your Retail. Go SLS Today.
Download the SLS Brochure